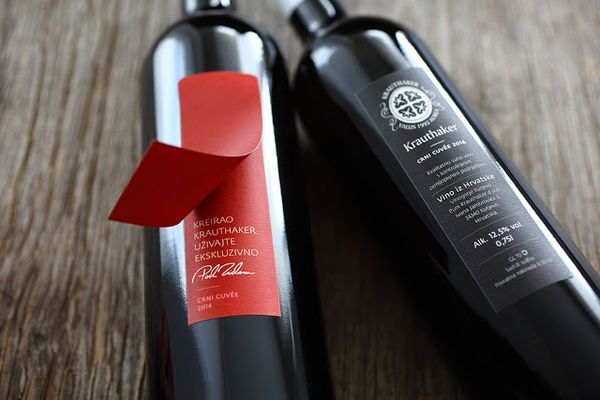 First seen used for promotional offers and prize labelling, peel and reveal labels are now predominantly used in industries with heavy legislation around labelling such as chemical and food.
What is a peel and reveal label? Also known as multi page labels, piggy back labels, peel back labels and peel and read labels. You're likely to find examples of these labels on items such as perfumes, chemical and vape liquid bottles. They are used to fit a lot of information on a product without ruining the ascetic of the product or compromising how much information you can fit onto the label. The face of the label can remain eye catching and true to brand, and when this layer is peeled back under printed detailed information about the product, ingredients and required warnings can be found and rehidden.
Popular uses of peel and reveal labels:
·         E-cigarette liquid bottle labels
·         Pharmaceutical and medicinal product labels
·         Food packaging labels
·         Beverage labelling, such as beer cans and bottles
·         Promotional packaging
·         Cosmetics packaging
·         Chemical large copy packaging and product labelling
·         Multi language use and warnings
·         Hidden competition codes or unique security coding
We can produce any peel and reveal labelling requirement on a range of commercial printing equipment such as:
Digitally printed labels. Digital labels are produced quickly with no plate or tooling costs, ideal for lower volumes of labels and prototyping / proof of concept labelling.
Flexo printed labels. This method offers low costs while maintaining exceptional print quality.
Our peel and reveal labels can be supplied fully printed or with partial print with under layer pre-print and blank face for in-house over printing on thermal transfer TT or Inkjet label printers. They can be manufactured with black only (mono) or full colour (CMYK) under print. If you need a special shaped labels, we can easily create your custom shaped label with peel back. Multi layer labels or multi page / booklet labels are a popular option for fitting as much information as possible on your labels, we would recommend using a TT printer or having these fully printed by us for the best results. Of course we can also supply these labels as multi sorts both on face and / or under layer.
Get in touch with our label experts about your peel and reveal label requirements at info@labelmarket.co.uk or call 0800 169 1980
Get a quote