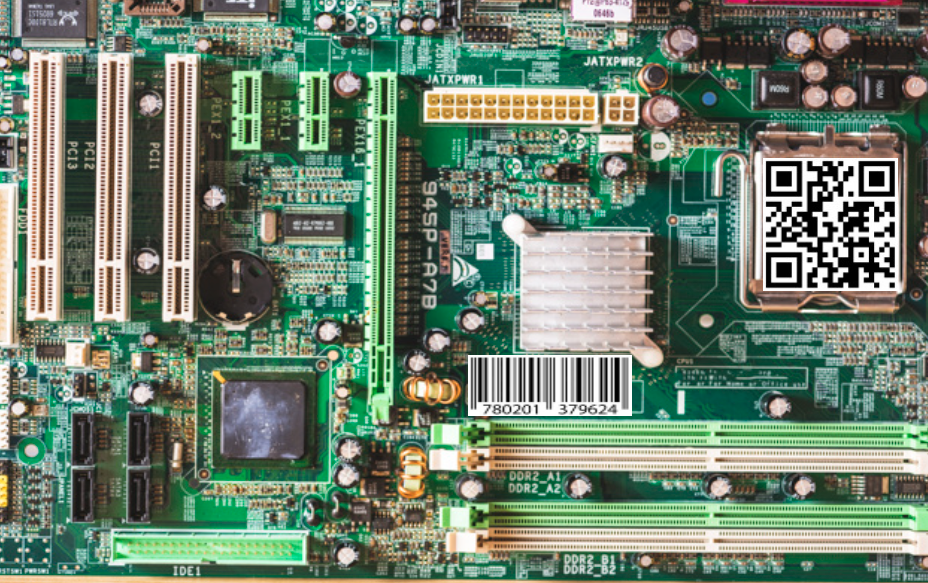 As you may know getting the wrong label material and adhesive can cost substantial amounts of time and money. Labels needing to withstand temperatures up to 500°C, soldering baths, infrared setting systems, and solvent or chemical washes require specialist materials. Using labels with little or no heat resistance causes the labels peel off or be disintegrated and the print to be lost or faded. Common applications requiring the use of high temperature labels are PCB and circuit board labelling. For these high temperature label applications, you need a label material that is heat, cold water and UV resistant and will withstand the harsh environments of the manufacturing process or lifecycles of the product.
We stock a range of materials for high temperature and extreme process applications:
Polyimide labels – Sometimes known by the brand name of Kapton labels and abbreviated to PI labels. Polyimide is primarily used for component labelling for example labels for PCB and circuit boards. The maximum heat this material can take is 300°C. For higher temperatures contact our team for options.
Polyamide labels – Polyamide is a synthetic polymer, PI labels are made of synthetic resin. For labelling purposes there is no difference between the 2 options, other can polyamide labels can be manufactured at a lower cost.
Zebra Thermalock 4000D – Direct thermal polypropylene labels able to withstand temperatures up to 120°C
Thermal transfer polyester labels – Available in both white and silver finishes, our TT polyester labels service temperature range if from -40°C to 150°C
If you need pricing or advice on your high temperature resistance label requirement our helpful are on hand, get in touch with us on 0800 169 1980 or info@labelmarket.co.uk
Get a quote